Leadership
José Antonio Ochoa Faure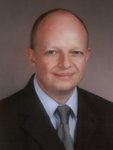 Instituto Tecnológico y de Estudios Superiores de Monterrey, ITESM – Campus Querétaro – Electronics and Communications Engineer. ITESM – Campus Monterrey - Manufacturing Systems Diploma. Six Sigma Black Belt
José Antonio has over 20 years of practical experience in packaging, aluminum cans and plastic bottle manufacturing and in the practical application of statistical quality tools.
He has been successfully leading Six Sigma implementation, Lean and ISO 9000:2000 projects and certification for more than five years. His projects typically have achieved increases in productivity and reduction in process variation of more than 20% and reduced scrap by 40%. He teaches basic statistics, statistical process control, process measurement validation and design of experiments.
José Antonio distinguished himself as the first to achieve Six Sigma Black Belt status in the PET manufacturing industry with The ZDM Group. He teaches in English and Spanish.