Leadership
Stephen Deneka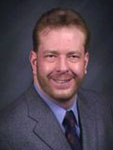 Quality Engineer and Manager of Information Systems
Software Integration Specialist
Six Sigma Master Black Belt
Stephen Deneka is a management professional with over 20 years experience in the PET and beverage industries. He is President of The ZDM Group Canada. He has led industry leading profitability improvement projects.
Stephen has developed a highly effective systematic approach for characterizing new raw materials, processes and products. Clients highly value Steve's expertise in trouble shooting manufacturing processes. Stephen is a successful project manager with scopes ranging from new product development, to major equipment installation, commissioning and optimization. He is The ZDM Group's lead engineer for installation and start-up of software for manufacturing process monitoring and control.
Stephen has distinguished himself as a highly successful instructor for the application of Six Sigma methods and plastics processing, and teaches in English and Spanish. You can find Stephen's articles in leading industry magazines.