Statistically Sound Product and Process Validation for World Class Productivity and Quality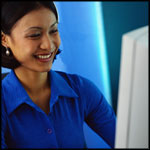 Convert your validation process from a necessary evil to an asset which assures you success in meeting productivity and quality goals. The ZDM Group offers a progressive and comprehensive approach to process and product validation derived from our work in implementation of Six Sigma manufacturing systems and turn-key engineering projects for the beverage, packaging and plastics industries. We can supplement your company's validation and compliance staff or provide complete turn-key validation projects.
Our strategic alliance with Thomas King Consulting, Inc. brings expertise in document control, related to FDA's Quality System Regulation, ISO 9000/13845 Quality System, Medical Device Directive, ISO 14971 Risk Management, ISO 14001 Environmental Management, and other related standards as well as the National Baldrige Quality Program.
The validation process: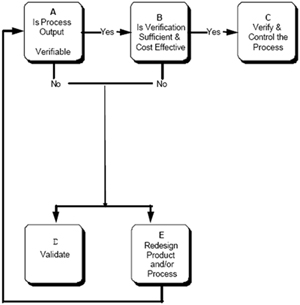 Services include:
Implementation of statistically-based equipment, process, and product qualification and validation including Operational Qualification (OQ) and Performance Qualification (PQ)
Education in:

Functional Analysis
Problem Solving Tools
Basic Statistics
Statistical Process Control (SPC)
Process and Quality Measurement Precision and Reliability (Gauge R&R)
Statistical Design and Analysis of Experiments (DOE)
ANOVA, regression, hypothesis testing, box and whisker, confidence interval plots
Reporting methods
SOP Documentation
Performance Measurement