PET Packaging Operations
The ZDM Group applies it's methodology for all manufacturing and service industries. However, The ZDM Group has it's roots in and is world renowned for their expertise in the PET Preform and Bottle plastics industry. After years at Coca-Cola, Stephen Zagarola recognized the opportunities to apply modern quality to what at the time was an "AQL" industry.
Lean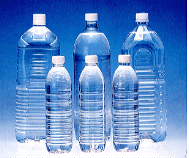 Six Sigma manufacturing means maximum quality, productivity and profitability. ZDM offers a progressive and comprehensive approach to optimizing the effectiveness of PET manufacturing operations to get the most of the PET Resin you are purchasing..
ZDM is regularly consulted for processing assistance for PET Preform and Bottle manufacturing. Our proven scientific method yields results and our reports are comprehensive to train manufacturing personnel to maintain the optimized processes.
Are you looking to push the technology edge higher in your market sector to gain a competitive advantage? The ZDM Group can help you select economically viable technology to achieve your goals. We lead the research in bringing one of the first PET beer bottles to market testing in North America.
Services include:
Training in PET Technology and Manufacturing: from resin reception to shipping filled product!
Operations assessment of potential for productivity and quality improvement
Value Stream Analysis for a Lean focus
DMAIC Techniques: Define, Measure, Analyze, Improve and Control; with tools that make it easy and effective!
Process modeling, design, trouble shooting and control
Performance benchmarking
Custom design, implementation and certification of operations in Six Sigma quality systems including the application of DOE, SPC, and Gauge R&R
PET Manufacturer Certifications recognized by major beverage companies in Latin America
Installation and integration of SPC and DOE software and automated production and process monitoring systems
Education in:

Six Sigma methods for maximum productivity and quality
Functional Analysis
Problem Solving Tools
Basic Statistics
Statistical Process Control (SPC)
Process and Quality Measurement Precision and Reliability (Gauge R&R)
Statistical Design and Analysis of Experiments (DOE)
ANOVA, regression analysis, hypothesis testing, box and whisker and confidence interval plots
SOP Documentation
Performance Measurement
PET container manufacturing
For more information on how Six Sigma can help your PET manufacturing operation, see our Six Sigma page.
PET Molding Optimization
ZDM offers Six Sigma Quality Systems for manufacturing operations. Six Sigma manufacturing means maximum quality, productivity and profitability.
How much more? Look at the opportunity for performance improvement in this case study:
This operation has three injection molders and four blow molders.
Annual production is 208,075,000 preforms (intermediate finished product) and 135,450,000 bottles (finished product).
Profitability

Annual savings when improved to Six Sigma Manufacturing levels = $952,954

Productivity

Additional annual production capacity at Six Sigma productivity levels = 79,204,000 preforms and 102,354,000 bottles.

Defects

Current defects per million = 11,810

Six Sigma level defects per million = 34
Six Sigma—A Goal or a Process?
What started out as a specific goal for designing processes capable of production with very few defects—maximum of 3.4 per million (DPM)—has become a structured approach to the implementation of the methodologies that the giants of quality like Deming, Shewhart and Juran introduced decades before. Six Sigma has practically become a household word by the highly publicized successes of companies like Motorola and Allied Signal.
The key difference is that Six Sigma combines the soft methodologies (team problem solving, functional quality deployment, et al) with the quantitative methodologies (SPC, DOE, Gauge reliability analysis, et al). It wraps this integrated system of tools into a structure designed to reward individuals who learn and successfully practice the techniques with titles borrowed from the martial arts, like green belt, black belt and master black belt.
ZDM goes a few steps farther by adding certification for the manufacturing facility as a whole. ZDM also differentiates its system of individuals? rewards by adding a red belt level and not limiting the black belts to black belt and master black belt. Instead, we challenge individuals to achieve higher levels of learning and practice with black belt degrees—Black Belt Bo Dan, Black Belt First Degree, Black Belt Second Degree.
As a martial arts black belt himself, Steve Zagarola, who founded the Six Sigma program for ZDM, knows what it takes to earn a Black Belt. He has designed the Six Sigma black belt system to represent the same level of proficiency as a high quality martial arts program.
ZDM designs the implementation in a manner that enables and encourages individuals to earn their belt level as a natural part of the process of earning operations wide certification. Individuals work on improving performance to earn their belts which, in turn, helps the organization in its quest for certification.
ZDM's Six Sigma Strategy—Customer Focused, Statistically Based Decisions
The primary objective in ZDM's Six Sigma programs is to create a culture which approaches operations decisions using the scientific method. The Six Sigma system consists of six categories of tools: